WELCOME FROM CEO 2018
Since its inception in 2012, NAMAA has always aspired to make big leaps forward in providing internationally accredited programs for its clients in Libya, which helped them in developing and boosting the potential of their institutions and individuals according to international standards.
Through its international partnerships NAMAA was able to build a local network of accredited training centers, both in public and private sectors, which has given them the opportunity to become recognized as internationally accredited centers. That has enabled them to deliver  international programs based on international standards directly at the door step of the Libyan institutions.
In order to cover all parts of the country we continue to grow and expand our network of accredited training centers by recruiting more training centers in different geographical territories across Libya, where they can enjoy the privileges and support that we usually offer to our currently accredited centers.
NAMAA, as a leading training and consultancies services provider will always strive to retain and satisfy its clients weather they are individuals, business organizations, or its network of accredited training centers.
We aspire to be our clients' best choice.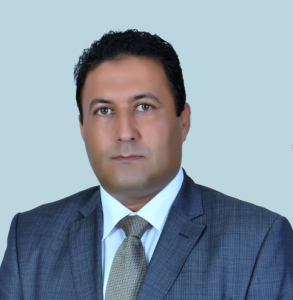 Hamed Alhedeari
——————————
OUR VISION
To become the leading private training and consultancies services provider in Libya.
INTERNATIONAL PARTNERSHIPS
Exclusive Representative
Ebsilon for Educational and Training Development – UK
www.ebsilon.org
Exclusive Representative
Jordan Academy for Quality management – JORDAN
www.jaqm.net
Authorized Training Center
American Institute for Health and Safety (HSI) – USA
www.hsi.com
Authorized Training Center
Chartered Institute for Securities & Investment – UK
www.cisi.org
Agent
British Study Centres – UK
www.british-study.com
Authorized Distributor
Macmillan Education – UK
www.macmillanenglish.com
TARGETED SECTORS
Oil and Gas Industry.
Banking and Finance.
Telecommunications.
International Organizations.
Government.