WELCOME FROM CEO 2020
Dear customers …
This year comes as we are going through exceptional circumstances, as the volume of commercial and service transactions has greatly decreased as a result of the Corona pandemic, which continues every day affecting all aspects of life, whether social or economic, and other aspects.
We have decided this year to change the style of our services to online training and examinations , in order to continue to provide our services to you and at the same time maintain our competitive advantage in the local market.
We aspire during this year to satisfy our customers needs and provide them with suitable solutions and services in line with the current conditions while maintaining the quality and effectiveness of services.
Dear Customers…
We wish you continued safety and wellness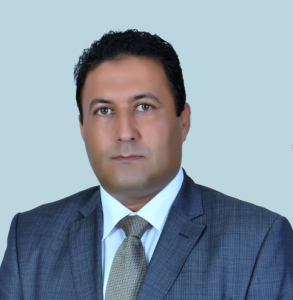 Hamed Alhedeari
——————————
OUR VISION
To become the leading private training and consultancies services provider in Libya.
INTERNATIONAL PARTNERSHIPS
Exclusive Representative
Ebsilon for Educational and Training Development – UK
www.ebsilon.org
Exclusive Representative
Jordan Academy for Quality management – JORDAN
www.jaqm.net
Authorized Training Center
American Institute for Health and Safety (HSI) – USA
www.hsi.com
Authorized Training Center
Chartered Institute for Securities & Investment – UK
www.cisi.org
Agent
British Study Centres – UK
www.british-study.com
Authorized Distributor
Macmillan Education – UK
www.macmillanenglish.com
TARGETED SECTORS
Oil and Gas Industry.
Banking and Finance.
Telecommunications.
International Organizations.
Government.